Sugar Baby Dating Tips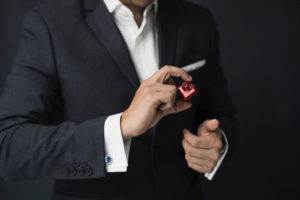 Dating a millionaire doesn't mean there is no potential risk. In fact, every kind of dating, including sugar baby dating, always come with risks.
Rich people are also a normal person. Some of them want to take benefits from you by pretending to be nice.
How to safeguard yourself when you meet a sugar daddy (possible)? There are 3 simple tips.
1. Keep anonymous
It doesn't mean that you can't tell the first name or describe your hobbies. Sharing a bit about yourself can attract people to you. The first step of dating a sugar daddy is that he has curiosity on you.
But you should have a clear line about what is safe to tell and what you should keep a secret. In my opinion, identified information like your address, real full name, phone number, credit card number, etc shouldn't be disclosed.
2. Stay in public
Imagine this scene that a man from screen invited you to his own house on the first meet. Sounds dangerous and untrustful, right? After all, you don't even know whether you like each other.
So sticks to a daytime meetup in public places. Meanwhile, before going to meet him, tell your family or friends the exact place address you will be.
3. Eat and drink your own food
Never, under any circumstances, you shouldn't accept any drinks or foods from your date. Keep this in mind that it is the first offline meet for both of you. You don't have any trust for each other.
They could have easily drugged what they'd like to share. For similar tricks, we have heard so many tragedies happened in the young ladies from many social media.
Save the complete trust later in the relationship when he has proven himself to be who he said.
At last, to avoid any potential dangers, you should pay high attention to everything on the first, second, even the third date. Observe your date carefully. If there is anything suspicious or making you uncomfortable, don't hesitate to leave. It is never too much to protect yourself from any damage.